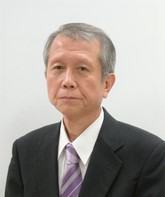 The Japanese Society for Hygiene was established in 1929, and 90 years have passed since its establishment. Its 100th anniversary is soon approaching, and it is one of the oldest academic societies in the Japanese Association of Medical Sciences. In January 2018, the Japanese Society for Hygiene became a general incorporated association, and as a socially recognized organization, it is required to continue contributing to disease prevention and healthy life expectancy. Therefore, we will continue to promote the following activities to revitalize academic societies.
Until now, many Japanese researchers have received the Nobel Prize, but the Japanese science and technology level is predicted to decline in the near future. It's a well-known fact that basic research requires a lot of time and effort, and quick results cannot be expected. However, this time and effort will not always be rewarded. Despite that, basic research is indispensable to the development of life-saving science and technology. Academic societies such as ours, must builds mutual relationships between researchers and supports research. Researchers must hold constructive discussions and aim for high-quality research.
The Japanese Society for Hygiene should support researchers' activities, provide a place for presentations, praise research results and inspires researchers. To this end, continuation and activation are necessary, and we will further promote the activities we have been performing so far.
We will activate academic societies and promote activities required by society.
We will collaborate with the members to further advance the wonderful history of the Japanese Society for Hygiene and revitalize the society. To this end, the society will provide a space where our members who share similar ideas and opinions can work together. Further, the Board will play a central role in promoting the organization and activities of the society that reflect members' opinions.
The Japanese Society for Hygiene Expert System, established in 2021, is a unique system of the Japanese Society for Hygiene. It is a qualification that many members can obtain. To popularize this system, it is important to become the qualification recognized by society. We will work towards this goal and enhance the social value of the qualifications. We will also support the spread of the Social Medicine Specialist System.
Moreover, scientific progress requires the involvement of younger generations. The decrease in the number of students aiming for graduate school indicates a crisis condition in this regard. The Japanese Society for Hygiene is promoting a project to revitalize young researchers under the board to support the development of young researchers who will lead the next generation. As part of this initiative, the Academic Assembly holds programs planned and operated by young researchers. To promote and encourage young researchers, we will continue to support their research activities and create opportunities for them to present their research. We will welcome not only young researchers but other researchers as well, as members of the society. And we will continue to work towards the society's active engagement in activities, including improving EHPM's quality.
The Japanese Society for Hygiene also aim to promote collaboration with other academic societies and build horizontal connections and further revitalize research activates. We will continue this collaborative project and promote academic activities beneficial to our members.
Gender equality is important for the society's development
The importance of gender equality has been pointed out in many fields. Therefore, The Japanese Society for Hygiene recognizes the importance and will strive for gender equality to promote the society's activities.
Although the members of the Japanese Society for Hygiene experienced a downward trend, it has begun to experience a slight increase. EHPM's impact factor has also exceeded 3.0 and is likely to reach 4.0. With this, the society's social recognition has also increased. We will continue our activities and will consider ways to progress toward our next steps. We will continue to seek our members' opinions and advice and promote activities that contribute to the society's development. We look forward to the continued cooperation of our members and the participation of many new researchers continuously.
April 1, 2022
Yoshiki KURODA
President of the Japanese Society for Hygiene
Professor of the Department of Public Health,
Faculty of medicine, University of Miyazaki
Hiroyuki YANAGISAWA (March 27, 2020 – March 22, 2022)